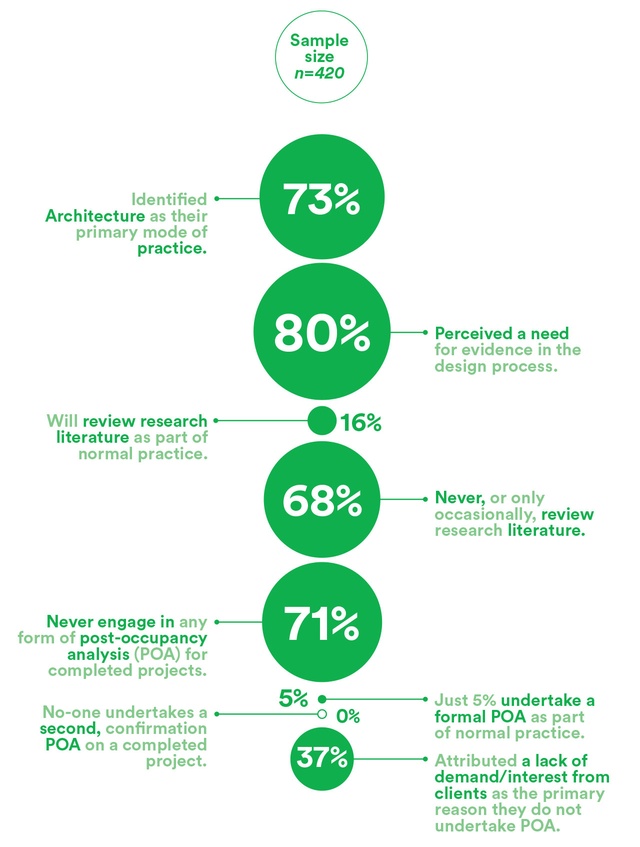 It had to happen sooner or later.  My ignorance was shown up recently in a manner almost poetic in its justice.  
Most readers of this blog would realise that I have something of an obsession with the problem of how architects build and use knowledge, with the lack of rigour in dealing with rhetoric and evidence, and generally with how self-referential architectural culture has become.  So fancy how I felt when I came across an article titled The knowledge problem by 

Darragh O'Brien

in the

Discourse

tab of my local architecture magazine site ArchitectureAU.  
The author reports on a global survey by a new publication called Evidence Based Design Journal.  It isn't good news.